October 10, 2019
Newsscape November 2019
GISC returns to Calgary
The Green Industry Show and Conference returns to Calgary for 2019 at the BMO Centre at Stampede Park, Nov. 14-15. Run by Landscape Alberta, the annual event features a conference program "aimed to inform and inspire everyone from designers to arborists, owners to students, growers to contractors." Conference speakers include economist, Todd Hirsch, award-winning author, Christina Salwitz, and Vineland research scientist, Rose Buitenhuis. Visit
greenindustryshow.com
for full details.
Clintar founder Bob Wilton dies
Bob Wilton, well-known and respected in the landscaping and snow removal professions, passed away in September following a battle with cancer. He founded Clintar Landscape Management in 1973, a company that grew to become one of the largest landscape management brands in Canada. Throughout his career, Wilton worked alongside peers and competitors in a collective effort to direct and protect the industry. His involvement in trade organizations made him exceptionally respected in his field, earning multiple lifetime achievement awards.
Wilton was one of the founders of the Landscape Ontario Snow and Ice Management Sector Group, which has been instrumental in dealing with risk management issues through the Standard Form Contract, the Contractor Rating System and the successful effort to reduce the statute of limitations from seven to two years.
NALP hires new CEO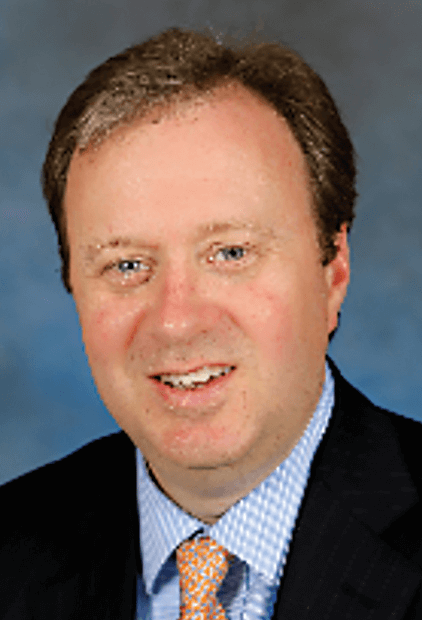 The National Association of Landscape Professionals (NALP) has named Britt Wood chief executive officer. Wood brings more than 24 years of experience to the role, in which he will oversee an association that represents 1 million landscape, lawn care, irrigation and tree care professionals across the United States.

"After a comprehensive and thorough selection process, the board is confident we have found the right person to lead our association into the future," said Jeff Buhler, NALP president. "Britt's depth of leadership experience and proven track record of delivering results across various industries throughout his career will be huge assets as he focuses on building on NALP's many successes and guiding our association into new areas of opportunity and growth."
Andrew Ziehler, NALP's incoming president, agreed, noting, "Britt's extensive association background and industry relations experience will be invaluable in growing our membership, strengthening relationships with associations at the state and national levels and delivering innovative programs to landscape contractors and their business partners to help them grow. We are fortunate we will have him at the helm."
"It is truly a privilege to have the opportunity to serve an industry association that is a leader in programs and initiatives that support the business and operational needs of lawn and landscape companies across the country," said Wood. "I look forward to working closely with our dedicated board and staff to continue to grow our membership by further enhancing NALP's value to the lawn and landscape community. We will work diligently to continue to enhance the good work that has been done in advocacy, education, standard setting and workforce development in an effort to make NALP even more valuable to our members."
Prior to joining NALP, Wood spent more than two decades in trade association executive leadership roles, most recently as senior vice president of business development and industry relations for the Consumer Healthcare Products Association. Previously, Wood held positions with the International Foodservice Distributors Association, American Society of Civil Engineers, Loss Prevention Foundation and the Retail Industry Leaders Association.
Wood succeeds Carol Keeling, who served as interim CEO of NALP since February, following the departure of Sabeena Hickman, who led the organization for eleven years.
Yanmar finalizes ASV acquisition
Yanmar Group announced the completion of its acquisition of compact equipment manufacturer ASV Holdings, a designer and manufacturer of compact tracked loaders and skid-steer loaders. The announcement is the final step in the acquisition, following from the June disclosure of a definitive agreement to acquire the company through the mechanism of a statutory merger.

Yanmar, a Japanese equipment manufacturer, acquired 100 per cent of ASV's outstanding shares of common stock for total consideration of $70.70 million, or $7.05 per share. ASV's independent dealer network throughout North America, Australia, and New Zealand will join Yanmar's existing global construction equipment operations. The company also sells OEM equipment and aftermarket parts, and owns and operates a 238,000 sq. ft. production facility in Grand Rapids, Minn.
"We expect ASV to realize significant, channel and product synergies after joining the Yanmar Group," stated Giuliano Parodi, Executive Officer of Yanmar Holdings. "In addition, the ASV Grand Rapids facility will continue as a center of excellence for compact tracked loaders and skid steer loaders, while benefiting from the global capacity and resources of the Yanmar Group."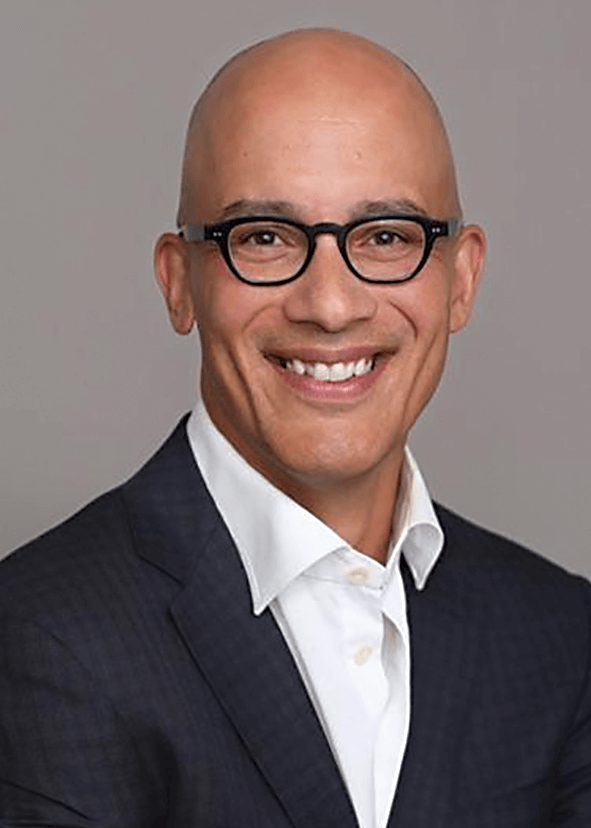 Toronto Botanical Garden hires CEO
Toronto Botanical Garden announced the appointment of David McIsaac as chief executive officer, following five months in the role on an interim basis.
McIssac has held senior leadership roles as the CFO at TransUnion Canada and Northern Trust Canada, and senior finance positions at Aviva, Manulife, CIBC and RBC. He has also held various community leadership roles with several not-for-profit organizations including the Arthritis Society, the Victorian Order of Nurses, Prostate Cancer Canada and Financial Executives International (FEI) Canada.
Harry Jongerden will continue in his role as the TBG's Garden Director.

Vineland launches RootSmart guide
Developed through a partnership between Vineland and A.M.A. Horticulture, RootSmart, a research-based solution to root girdling, was introduced in early 2018. Vineland has now launched a guide to help growers incorporate the RootSmart system into their production practices for tree propagation.
RootSmart is a wall-less, bottomless propagation system, which ideal root structure during the early stages of container plant production promotes.
---
The guide touches on various aspects of production including: Selection of proper growing media and tips on watering, handling and timing of the production cycle; instructions on transitioning to containers (shelf-life of shifting liners, root correction and container selection); and directions on transitioning to the field (soil preparation, weed management, irrigation and seasonal planting considerations).
RootSmart is a wall-less, bottomless propagation system promoting ideal root structure during the early stages of container plant production. The system helps growers increase their profitability by producing healthier trees. The guide is available to download online at vinelandresearch.com.
Voting opens for NGB garden grant
Voting is now open for the National Garden Bureau's (NGB) Therapeutic Garden Grant. Consumers and industry are encouraged to visit the NGB website and vote for the most deserving therapeutic garden.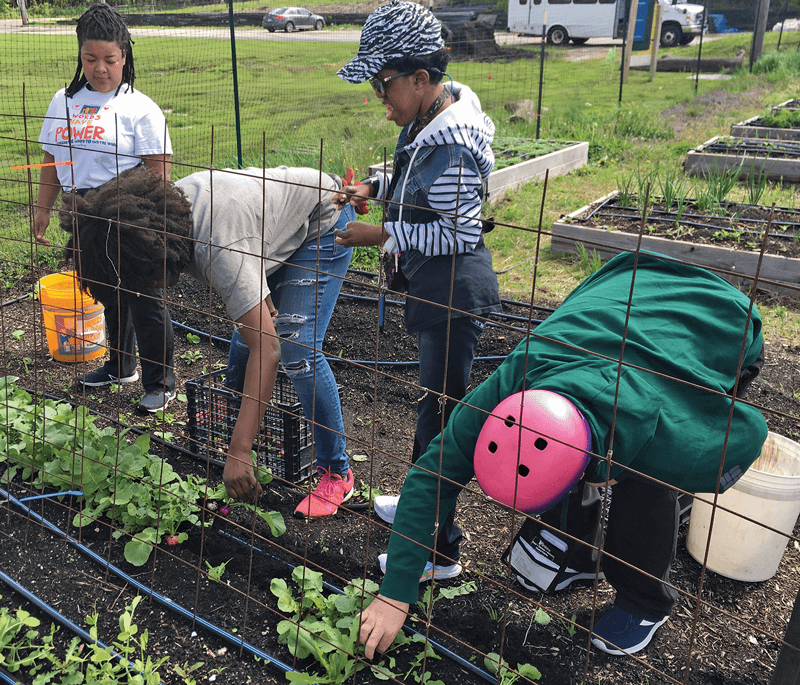 NGB Therapeutic Garden Grant program aims to expand the knowledge and benefits of gardening to everyone.
---
Started in 2014, the Therapeutic Garden Grant is a philanthropic program of NGB that supports therapeutic gardens across North America. In 2019, National Garden Bureau, American Meadows and Sakata Seed America are partnering to provide $5,000 in grant money to be split among three therapeutic gardens in North America. Corona Tools, a new sponsor of this program, will donate an assortment of garden tools to each of the three therapeutic garden finalists.
"Through the NGB Therapeutic Garden Grant program, we hope to expand the knowledge and benefits of gardening to everyone," says Diane Blazek, NGB's executive director. "These benefits are especially important to individuals suffering with physical, mental or emotional burdens. Gardens and gardening are therapeutic in the truest sense of the word," Blazek adds.
Vote for this year's grant recipient at www.ngb.org.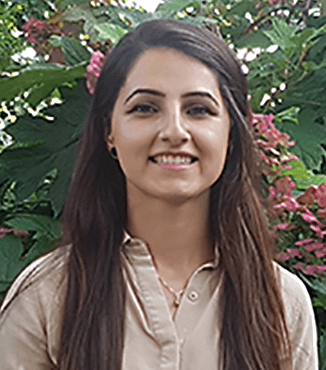 Proven Winners names scholarship recipients
Since 2014, Proven Winners has supported horticulture students with an annual scholarship program. The plant branding company, founded by Four Star Greenhouses (Carelton, Mich.) and Pleasant View Gardens (Loudon, N.H.), received over 100 applications from students in the United States and Canada.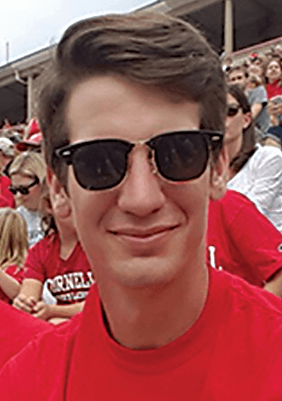 2019 recipients included Niagara Parks Commission School of Horticulture students Ninway Aziz and Kelvin Devries.