February 4, 2020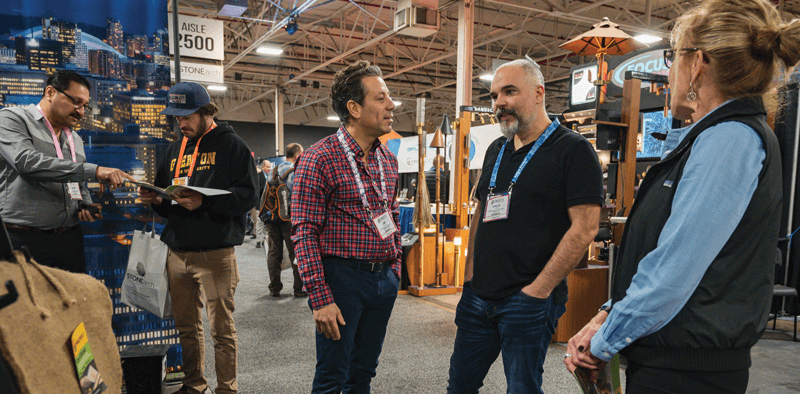 Congress 2020 offered attendees access to over 600 exhibitors, over 50 hours of education and live demos each day on the show floor.​
---
Newsscape February 2020
Green professionals enjoy Congress 2020
Over 15,000 landscape and horticulture professionals visited Landscape Ontario Congress at the Toronto Congress Centre, Jan. 7-9, 2020. The annual trade show and conference featured some 600 exhibitors, showcasing the latest nursery stock, landscape products, equipment and materials. LO Congress was highlighted by a stacked conference program with over 50 hours of educational sessions, along with live hardscape, planting and vehicle safety demonstrations on the trade show floor. Congress 2021 will take place Jan. 12-14 at the Toronto Congress Centre. Visit locongress.com.
Garden Centre Summit coming to Edmonton
The Canadian Nursery Landscape Association (CNLA) is holding the next annual Garden Centre Canada (GCC) Summit in Edmonton, Alta., on July 5-7, 2020. GCC is hosting garden centre owners and operators from across Canada and the United States, showcasing the best of what Alberta has to offer in the way of innovation, as well as a full day of world-renowned industry expert speakers. It begins with a welcoming reception on the evening of July 5, and a bus tour the next day. Six garden centres will be featured, including lunch at Kiwi Nurseries and dinner amongst plants at Branches restaurant in Greenland Nursery and Garden Centre. After a social breakfast on July 7, keynote speaker Corey Bordine will inspire attendees to dig into their business with "Seven Ways to Effectively GROE Your Business." Eve Tigwell will speak on "Making the Most of What You've Got," working to maximize your profitability. Seats are limited at $450 each. If you have any questions, please contact Anne Kadwell at anne@canadanursery.com.
Avian theme highlights Canada Blooms 2020
The 24th annual Canada Blooms brings the theme, "Birds of a Feather" to Toronto's Enercare Centre, March 13-22, 2020. The country's largest flower and garden festival, Canada Blooms aims to "connect people to the joys and benefits of nature through experiences with gardens and flowers, [and] by promoting, educating and celebrating all aspects of horticulture."
Co-located with the National Home Show, the festival features display gardens and landscapes, as well as over 200 horticulture and floriculture seminars and workshops.
The theme Birds of a Feather gives Canada Blooms garden designers an opportunity to explore imagery incorporating birds, feathers, bird baths and more. Alternatively, designers can choose to interpret 'Birds of a Feather' figuratively and focus on similarities of people, plants and insects," the festival website explains.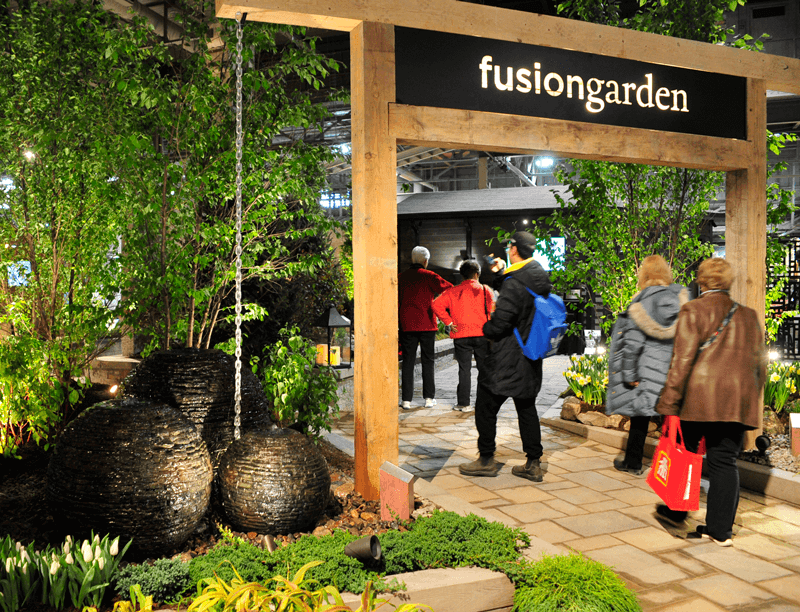 The Canada Blooms festival features display gardens and landscapes, along with horticulture and floriculture seminars and workshops.
---
The festival will include flowers and plants from a wide variety of growers, including the 2020 Canada Blooms Plant of the Year, Sincerity Dahlia from Syngenta Flowers. Visit
canadablooms.com
for details.
Doosan Bobcat acquires Bob-Cat
Doosan Bobcat finalized the acquisition of Bob-Cat Mowers and the Steiner and Ryan brands of grounds maintenance equipment from Schiller Grounds Care.
"We are pleased and proud to welcome the Bob-Cat, Steiner and Ryan team members into the Doosan Bobcat family," said Mike Ballweber, president of Doosan Bobcat North America. "We are bringing great people and strong brands into our organization to help further grow our business and reach more customers and markets."
Doosan Bobcat announced the signing of a definitive agreement in December 2019 to acquire Bob-Cat Mowers and the Steiner and Ryan brands of grounds maintenance equipment, including the Johnson Creek, Wisc., manufacturing facility. Approximately 200 employees at the manufacturing facility and members of the distributor and dealer direct field sales and technical support teams will join Doosan Bobcat.
Doosan Bobcat is based in Seoul, South Korea, with its North America headquarters in West Fargo, N.D.
Ontario awards celebrate excellence
About 700 landscape and horticulture professionals gathered in Toronto, Ont., Jan. 7 for the Landscape Ontario Awards of Excellence ceremony, celebrating the best construction, maintenance, design and landscape lighting from 2019. The top-scoring construction award — the Dunington-Grubb — was presented to Seferian Design Group; top maintenance prize, the Don Salivan Grounds Management Award, went to Snider Turf and Landscape Care; and the Casey van Maris Award, recognizing unique and innovative design, was presented to Land-Con. See all the award winning landscapes via a link at LOawards.com. Held in conjunction with Congress 2020, the awards program celebrated its 47th year.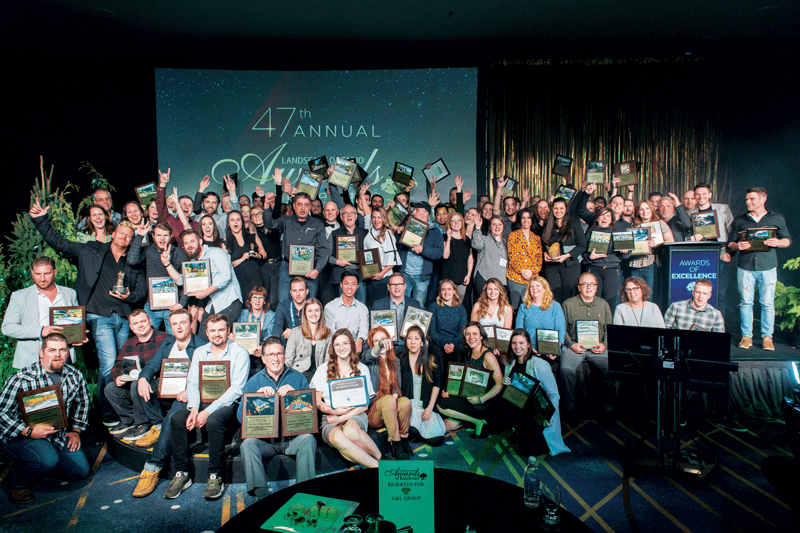 Landscape Ontario's Awards of Excellence honoured the incredible talents of maintenance, design, construction, lighting and garden centre members who are greening our cities and towns.​
---
FIHOQ changes name to Quebec Vert
The Fédération interdisciplinaire de l'horticulture ornementale du Québec (FIHOQ) announced it is changing its name to Quebec Vert. The rebranding better represents the association's commitment to promoting the essential role plants play in society, Quebec Vert stated in a media release. The change also better positions the association to "represent and promote the ornamental horticulture sector," including its role in environmental and ecological sustainability, Quebec Vert's executive director Luce Daigneault said. The horticulture profession in Quebec represents more 40,000 jobs and generates some $6 billion, and serves nearly two million consumers each year. Quebec Vert is based in Saint-Hyacinthe, Que.
Captein elected COHA president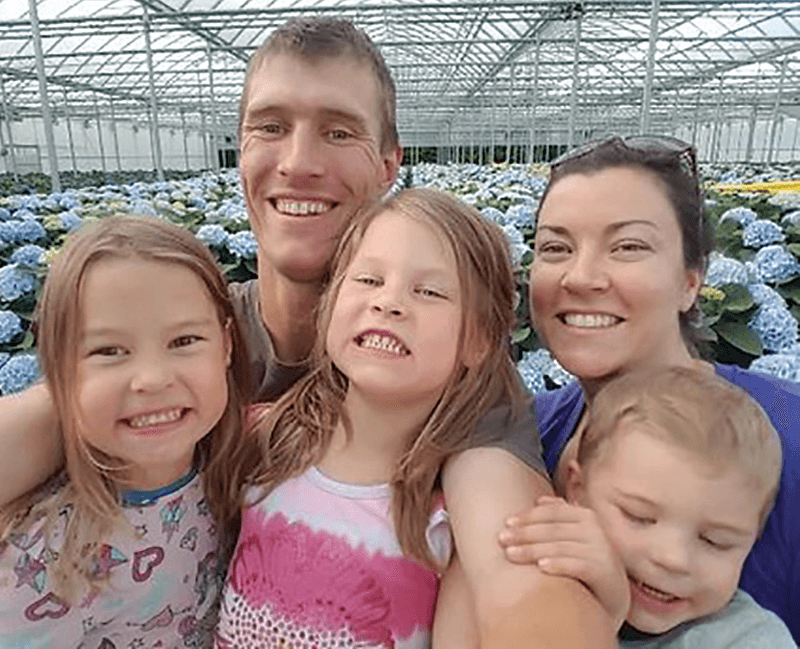 The Canadian Ornamental Horticulture Alliance (COHA) announced Dave Captein was elected president for a two-year term. Captein has served as a Director on the COHA-ACHO Board since 2014 and as Vice-Chair since 2017. He operates Blue Magic Greenhouses in Pitt Meadows, B.C., where he grows hydrangea, lilies, Ilex, Viburnum and Hellebore as cut flowers for the Pacific Northwest. Ornamental horticulture accounted for $2.3 billion in gross receipts at farm-gate in 2018, making it one of the largest sectors of horticulture in Canada.
U.S. show and conference changes
The Outdoor Power Equipment Institute (OPEI) has announced that in 2022 it will move into 100 percent ownership of GIE+EXPO, the international landscape, outdoor living and equipment exposition held annually in Louisville, Ky.
The National Association of Landscape Professionals (NALP) announced it will separate its annual meeting, LANDSCAPES, from GIE+EXPO and will host its own standalone conference. For more than a decade, NALP has held its annual meeting in Louisville in conjunction with GIE+EXPO. Before that, the association hosted an annual meeting and exposition (the Green Industry Expo) which traveled to different cities.
Star Roses launches miniature rose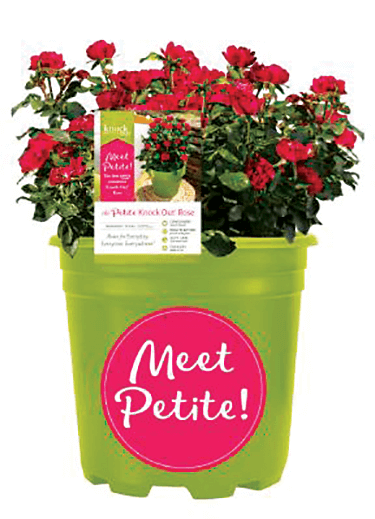 Star Roses and Plants announced the launch of the first-ever miniature Knock Out rose, Petite Knock Out. "Petite Knock Out is perfect for the landscape, garden and containers," says Layci Gragnani, Rose Brand Manager at Star Roses and Plants. "Its versatility, ultra-compact form and staying power makes it perfect for growers, retailers, landscapers and home gardeners."
Petite Knock Out has non-fading, bright red flowers on top of unique, dark and shiny green foliage,and is extremely black spot resistant, the West Grove, Pa.-based company said in a media release. The mature plants are 18-in. tall and hardy to zone 5.