June 1, 2016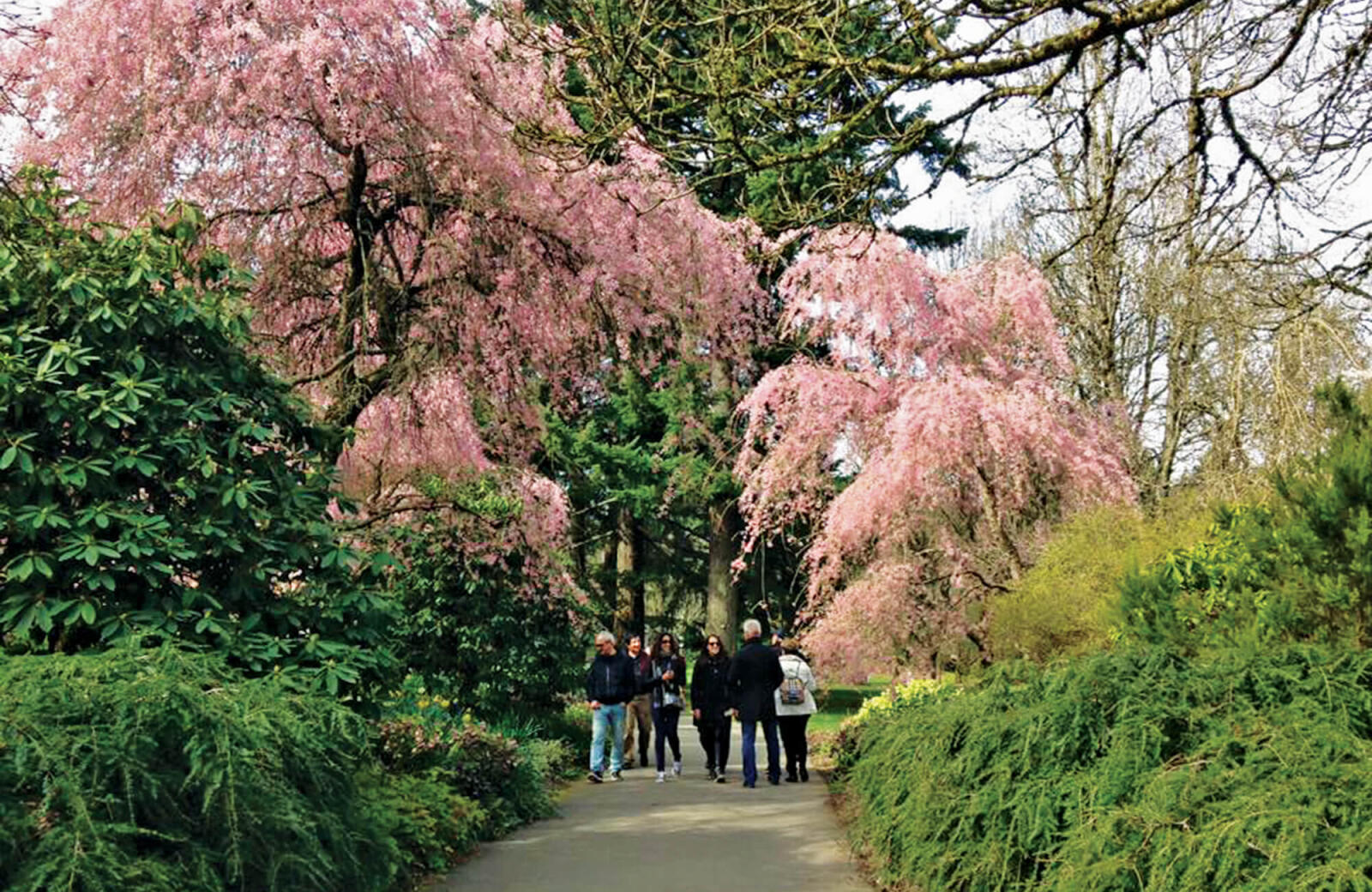 Green City Conference: Canada leads the way
This past March, over 100 delegates from around the world gathered in Vancouver for the 2016 International Green City Conference and Tours. The major international groups represented were the International Association of Horticultural Producers (AIPH), European Landscape Contractors Association (ELCA), and the International Garden Centre Association (IGCA). This was the first time representatives from the international ornamental horticulture value chain met together. Participating Canadian groups included the Canadian Nursery Landscape Association (CNLA), the Canadian Society of Landscape Architects, the Canadian Ornamental Horticulture Alliance and Green Roofs for Healthy Cities (GRHC) — just to name a few. The conference took place over a week, including speakers, networking events, tours and the Canadian Landscape Summit.
The Green City Conference was created by AIPH, the international body for horticultural producers, to promote the essential role of plants in creating vibrant urban areas in which people and businesses can thrive. Held around the world each year, speakers and AIPH members share Green City developments within their own countries, creating an international dialogue on a topic key to urban centres everywhere. Vancouver was chosen as the 2016 host partially because it is set to become the greenest city in the world by 2020, a goal it is on track to achieve.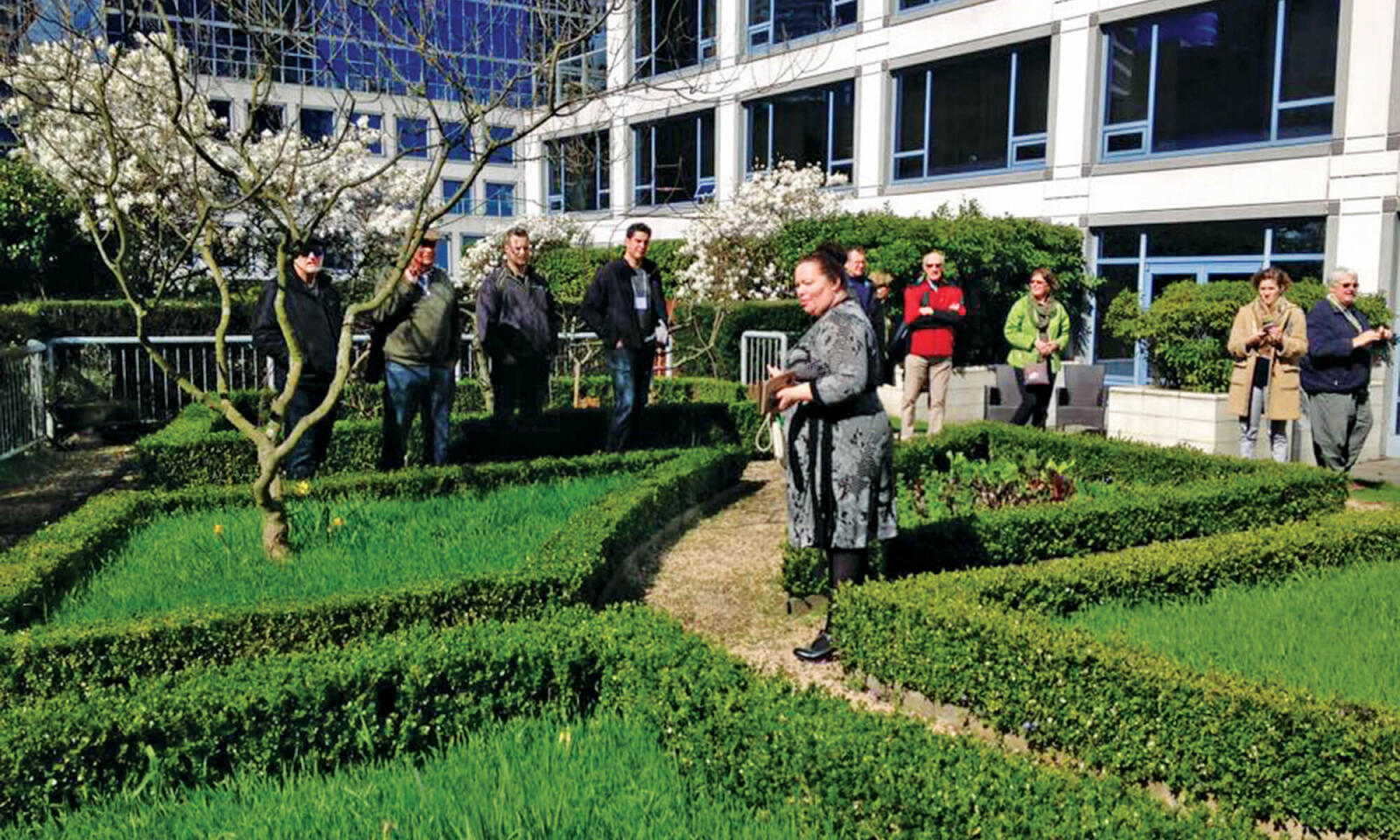 Green initiatives at the Fairmont Waterfront Hotel.
The first half of the conference focused on green infrastructure in urban environments. Local and international speakers discussed the importance of building healthy cities and creating dialogue between decision-makers across all sectors. Egbert Roozen, Director of the Dutch Landscape Association (VHG), talked about the challenges industry faces in terms of quality living environment, biodiversity and health. Roozen stated greenery is no longer a decoration, it is a functional element of built environments. Local experts included Steven Peck from GRHC who addressed the developments of the green roof and wall industry; Paul Ronan of Green Infrastructure Ontario Coalition on quantifying the value of green infrastructure; Patrick Condon and Sara Barron of the University of British Columbia on the East Clayton Neighbourhood Project in Surrey, B.C.; and Mike Harcourt, former Premier of B.C. and Mayor of Vancouver, on the city's history.
After the formal conference, tour guides took delegates to see Vancouver's living green infrastructure in action. Stops included green wall and roof installations, a rehabilitated brownfield site, botanical gardens and LEED-certified sites. Learning from a city that is making green work, both economically and socially, was an important part of the event, as organizers hoped to inspire delegates to bring ideas back to their own cities. Pictures of the tour stops can be viewed at the event Facebook page,
www.facebook.com/greencity2016
.
CNLA hosted the conference to take part in this important dialogue. Canada is seeing a revival in the "green" movement, where both the public and professionals are interested in caring for the planet through their landscapes. Extreme weather events are spurring people to seek innovative solutions to drought, urban heat islands and flooding, to name a few. This in turn creates more opportunities for our sectors to get involved, including interior plantscaping, green roof and wall installations, water conservation and urban planning. As Karen Tambayong, chair of the AIPH Green City Committee, reminded delegates, "Working with green is a way to respond to the true needs of people."
---
Free retail benchmarking
Imagine receiving a weekly report summarizing your sales by category, along with totals for the week and year-to-date — and comparisons to aggregate data from participants in your region and across Canada. Soon you won't have to imagine, because it will exist, thanks to Garden Centres Canada (GCC), and funding received from Agriculture and Agri-food Canada. GCC has been working on developing garden centre software over the last year, and it will soon be available for your store.
Inspired by similar programs in the U.K. and U.S., this program asks you to enter sales data weekly in order to receive a report back. The more garden centres participate, the more valuable data you will get back about what is happening both in your region and nationally. It will help you increase efficiency by allowing you to easily identify trends.
The benchmarking program will also enable CNLA to gain access to more accurate industry data, so we can create programs to better serve our garden centre members. Learning more about trends from garden centres will also be valuable for growers to help them select what to grow in the future.
We encourage all garden centre members to take advantage of this program and enter data on a weekly basis. All of your data will remain anonymous; only aggregate data from participants will be shared. Pre-register your store online at
www.cnla-acpp.ca/gccbenchmarking
and be the first to take advantage of this great program.
---
Garden centre event in Switzerland
The 2016 International Garden Centre Association Congress is taking place in Zurich, Switzerland Aug. 21-26, 2016. Learn about the innovative ways Swiss garden centres are attracting customers to their stores. Experience the beautiful Swiss landscape and cultural traditions, while seeing some of the best garden centres in the country. If you were looking for the perfect excuse to buy a Swiss watch, or some high quality chocolate, why not add some garden centres into the mix and make it a business trip? For more information visit
www.igcc2016.ch
.
---
The Canadian Nursery Landscape Association is the federation of Canada's provincial horticultural trade associations. Visit cnla-acpp.ca for more information.