March 3, 2016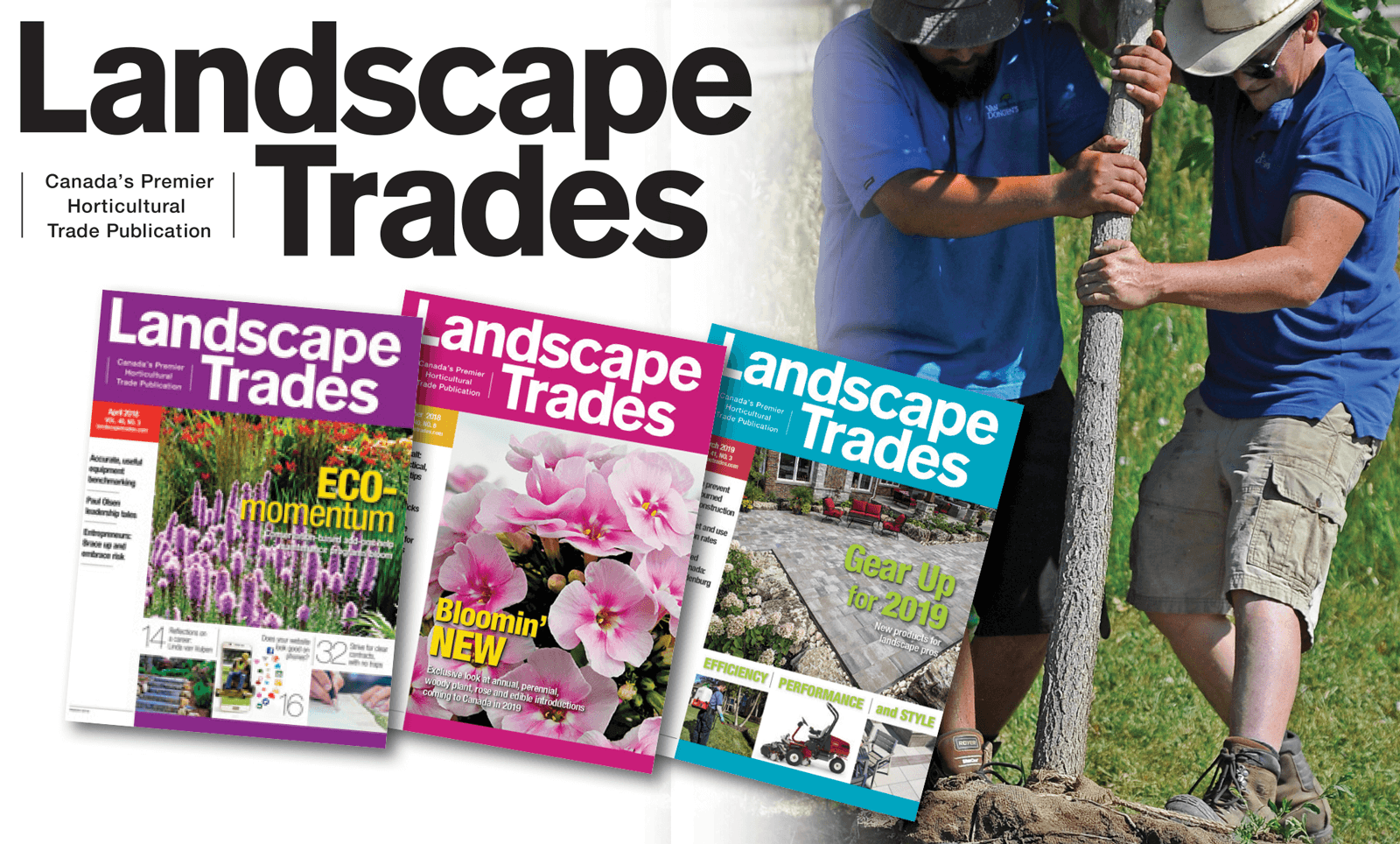 Working with you to promote your product or service effectively.
Ask for more details on our targeted reach to a prime audience.
100% of Landscape Trades' subscribers are qualified, verified industry participants.
Landscape Trades reaches the leaders of Canada's horticulture industry, 8,900 strong.
Circulation is qualified and verified through the Canadian Circulation Audits Board.
Detailed information on sector participation of readers is available, and most readers
participate in more than one sector - each sector requiring specialized purchases.
In addition to magazine advertising, exposure opportunities include bind-in or polybagged inserts,
list rental and web advertising; both for Landscape Trades and our provincial sister publication, Landscape Ontario.
Readers are eager for each issue of Landscape Trades, because they consider it the best,
most authoritative source of industry information. They have depended on it since 1978.
On top of that, Landscape Trades offers the best cost per thousand of any horticultural publication in Canada.
Advertise in Landscape Trades
Greg Sumsion, Account Manager, gsumsion@landscapeontario.com, 647-722-6977

Landscape Trades
is an initiative of