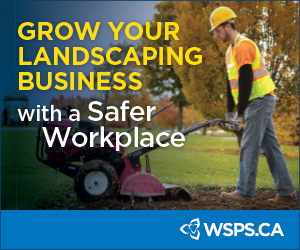 Uber does snow
BY SCOTT BARBER
Size the property.
Schedule the job.
Input credit card information.
In three steps, homeowners get a price and timeline for their winter or summer landscape maintenance work.
Tech companies connecting consumers to contractors or businesses are springing up across the country and in a wide range of industries. Proponents make the case that in some ways, landscaping services are an ideal fit for the Uber business model.
Ben Zlotnick is the owner of Aden Earthworks, a full-service landscape company that has been in business in the Greater Toronto Area for 15 years. Zlotnick launched
Eden App
in 2016 with the goal of making it easy for consumers to find good contractors, while at the same time, providing value to contractors.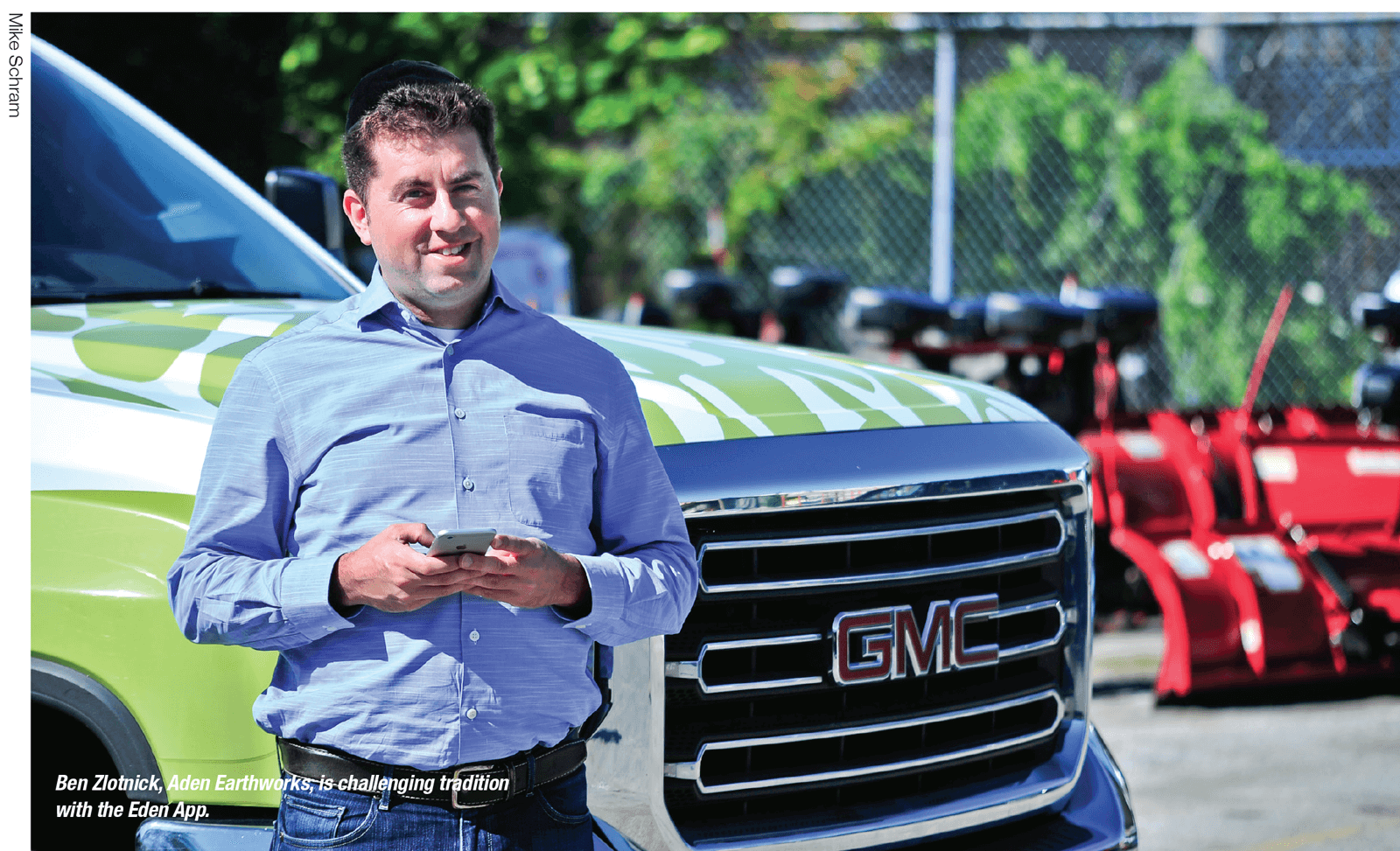 The value for landscape contractors is in lead generation, and perhaps more importantly, not having to worry about chasing clients for payment. The platform takes care of "all of the admin," says Zlotnick, including automated payment services.
"I've been a member of Landscape Ontario for close to 15 years with my landscape business, and I looked at opportunities as far as how can I continue to grow that business and at the same time, work with other contractors," Zlotnick says. "Some of the issues we come across in our industry, and within the trades in general, are cashflow challenges and administrative headaches. By building out Eden, we looked to solve those challenges."
Eden can be accessed through a free Android or Google app, or through a web browser. Contractors use a separate app that allows them to view and select jobs based on a first-come, first-serve basis. Eden also has a system to connect customers looking for regularly scheduled maintenance with contractors.
Sheldon Zhang runs Yardly, a similar web-based platform currently operating in Edmonton, Calgary and Winnipeg. Launched in 2015, Yardly is also designed for one-off snow and grass services, or regularly scheduled maintenance.
"This is a day and age where you can call an Uber to your house in three minutes and you can get food delivered in half an hour," Zhang says. "Lawn or snow services are just as simple, but customers are having to call a bunch of contractors, and then wait a couple of days to get a quote back, then they would pay with a cheque. It's outdated."
The traditional business model doesn't always serve contractors, either, Zhang argues.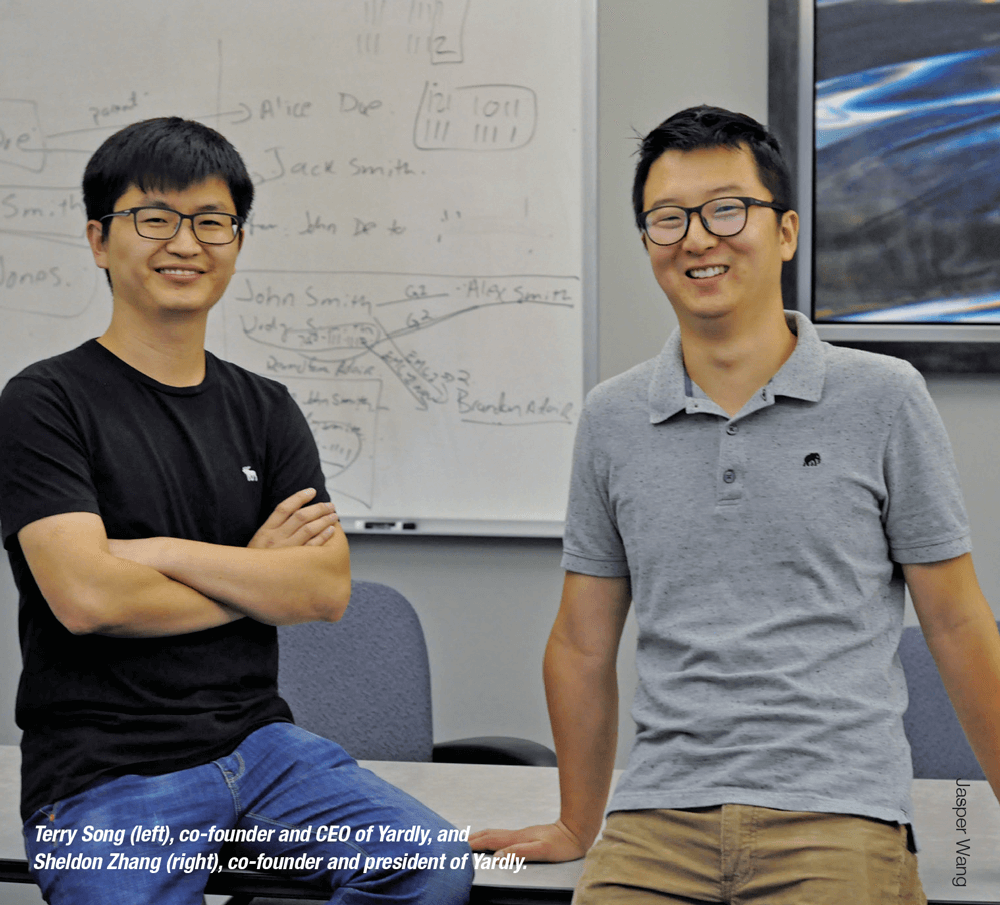 "Contractors spend time and money finding customers, and most of the time, those customers are going to be spread out across the city," Zhang says. "There's a lot of driving in between jobs, where a contractor spends money on fuel and time. The driving time can be even worse during a winter storm."
With Yardly, Zhang says, contractors are able to pick and choose jobs that make sense geographically, allowing them to save time and money.
Aiden Klingbeil launched Mowsnowpros in 2016 in Calgary. The platform functions similarly to Eden and Yardly, except customers have more leeway when it comes to pricing.
"Customers put in their address, and based on the property size they choose, the app automatically gives them an average price they should be offering, then it's left up to them to decide if the price sounds fair, " Klingbeil says. "They can choose to bid a lesser amount if the work isn't urgent, or if they want to ensure the job gets done as soon as possible, they can choose to bid a higher amount." Contractors select jobs on a first-come, first-serve basis, Klingbeil says, and customers are incentivized to select fair pricing because if they bid too low, their job won't be picked up.
Available in Calgary, Edmonton, Winnipeg, Red Deer, Regina,
Lethbridge and Saskatoon, Klingbeil says Mowsnowpros is primarily aimed at customers looking for one-off snow plow or grass cutting service.
Eden, on the other hand, is set up to connect customers with a wider range of services, including landscape construction projects like patios, water features, decks and fences.
Eden sets itself apart in terms of pricing. The pricing model looks the same to the customer, who receives a quote on the app or web browser by inputting the size of his driveway or yard. For construction projects, the contractor visits the home to quote, just like a traditional job.
The difference for Eden is that where Yardly and Mowsnowpros take a percentage of the quote (25 per cent for Yardly, Mowsnowpros did not disclose its rate), Eden charges its fee to the customer, on top of the rate the contractor selects.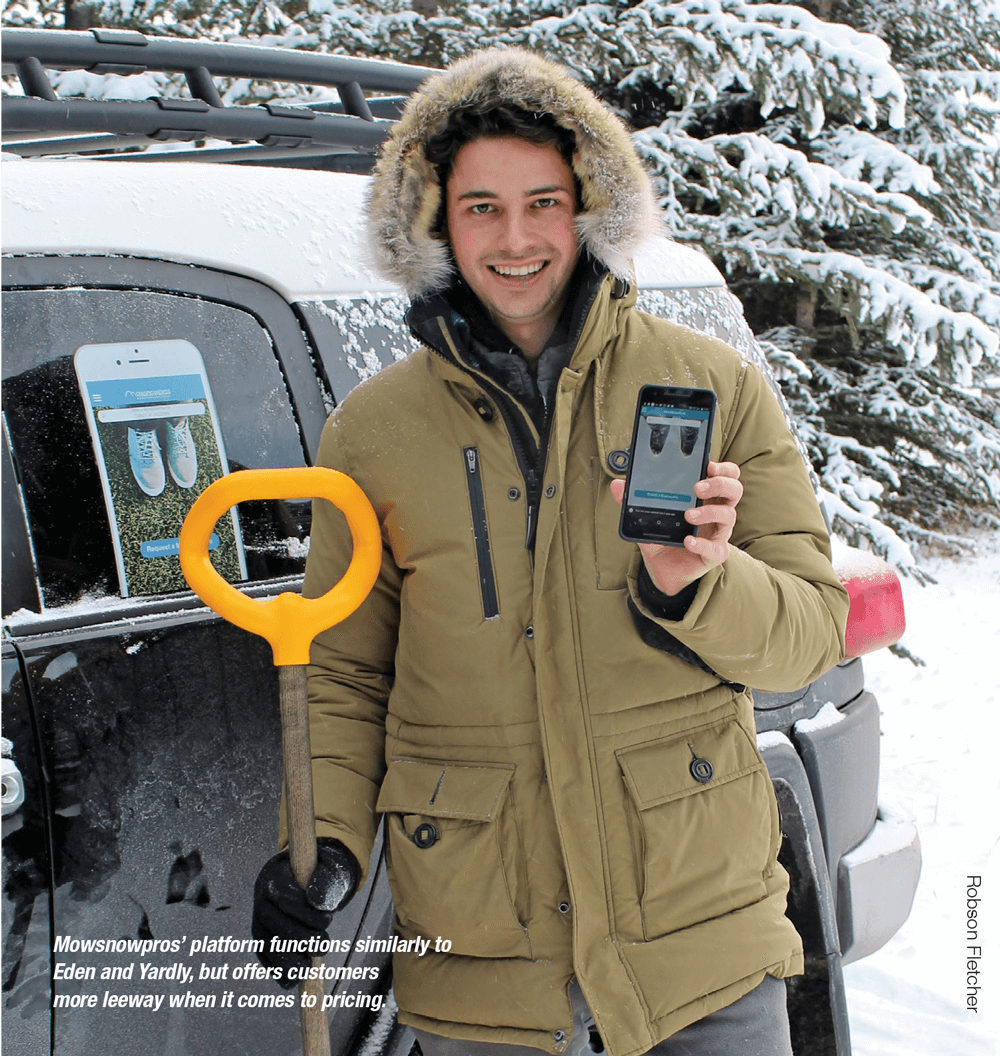 "If a contractor wants a price, that's the price he is going to earn," Zlotnick says. "I'm coming from 15 years of experience in the industry; I get it. I can talk the talk. The other option is where customers can sign up with us so that Eden takes care of their property every time it snows. Same thing for weekly lawn maintenance in the summer. In those cases, we pre-assign the contractor. For that contractor, it is his customer."
Zlotnick adds, "Eden takes care of all the overhead. All contractors need to do is a quality job with the work, and the customer will keep coming back."
Joe Puglisi runs CNJ Contracting in Toronto, Ont., with six staff members and three trucks. In business for three years, CNJ provides snow removal in the winter and interlock and carpentry builds through the summer.
"We were approached by Eden in October 2018, and I was skeptical," Puglisi says. "I get approached by a lot of different companies who want us to try out their app or their service. Most people want a percentage of whatever we quote; Eden was the first to offer the full price that is listed to customers on the app. And there was no monthly or annual fee, either. So we decided to give it a shot."
So far, the Eden platform has worked for Puglisi and CNJ Contracting. "Things were really good through the winter and now into the summer," Puglisi says. "We've actually added a couple of staff to handle the extra work, and we plan on adding another truck for the winter just to take care of what comes in through Eden."
Puglisi says the biggest benefit is not having to chase clients for payment. "We get paid within two days unless there is an issue with the job," Puglisi explains. "But if there is an issue, it's brought to me first and I have the opportunity to fix it. If we chose not to fix the issue, Eden would have to deduct from our payment to have someone else address it, but that has never happened for us."
Puglisi adds, "It's a big deal because I'm still chasing people for money from the spring on my side of the business."
Several years into the trend of Uber-style landscaping apps, the platforms are clearly working for some customers and contractors. But is there a catch? For landscape companies that are efficient with overhead and administration, and already have brand recognition or effective marketing, it may not be worth giving up any slice of revenue to a third party. Some contractors may also be wary about the impact on customer retention and word-of-mouth business when they go through a third party platform. Would a customer recommend your business to friends or neighbours? Or would she recommend the app?
However, these tech advances seem to be working well for some contactors and customers. The question becomes, will these tech platforms generate enough business so that it makes sense for established landscape contractors to participate?
Going forward, platforms like Eden, Yardly and Mowsnowpros may grow to fill the needs of some segments of the landscape industry, without having a big impact on traditional businesses that run efficiently, do good work and thrive through brand recognition and word-of-mouth referrals.
L
andscape Trades, August 2018